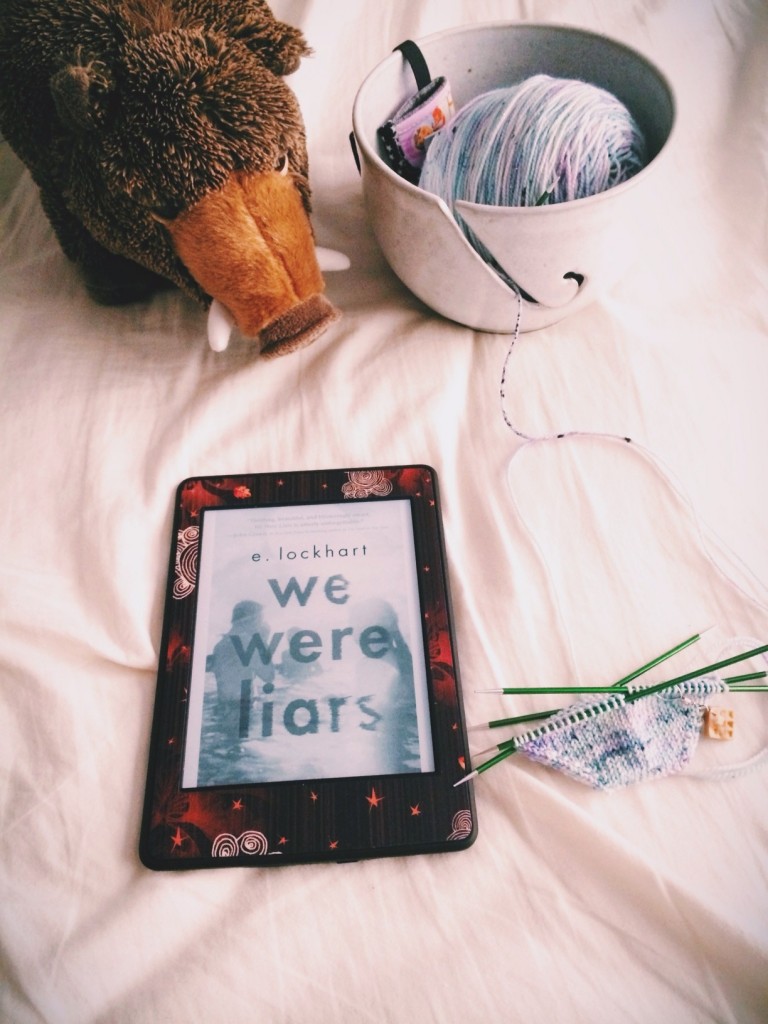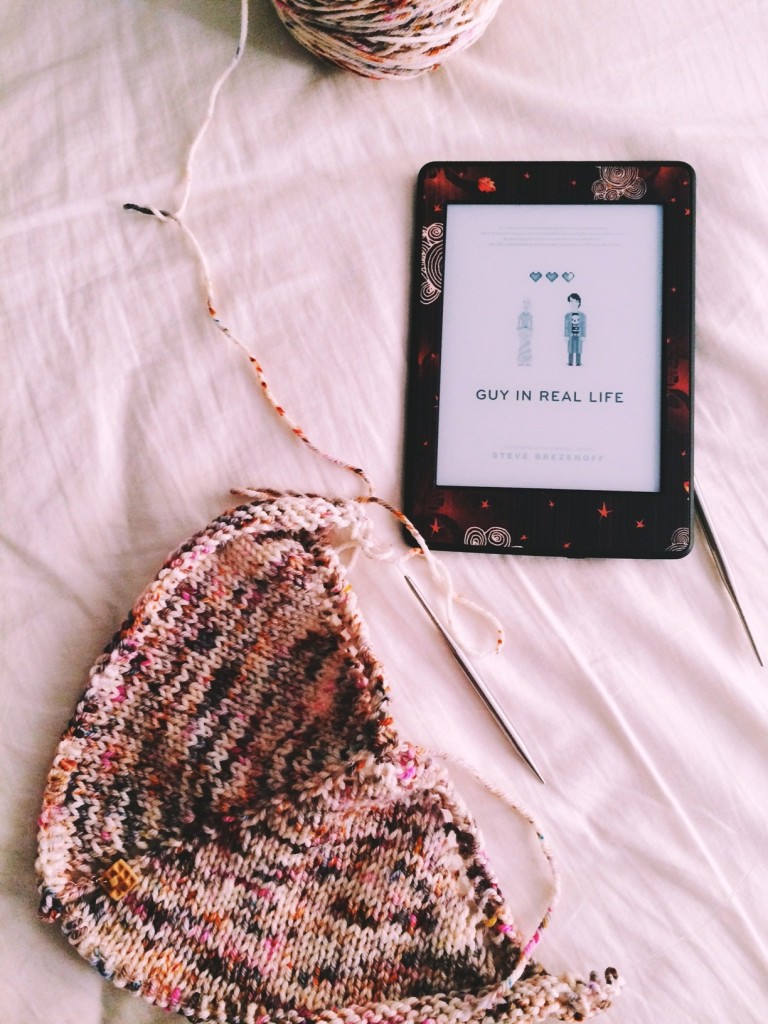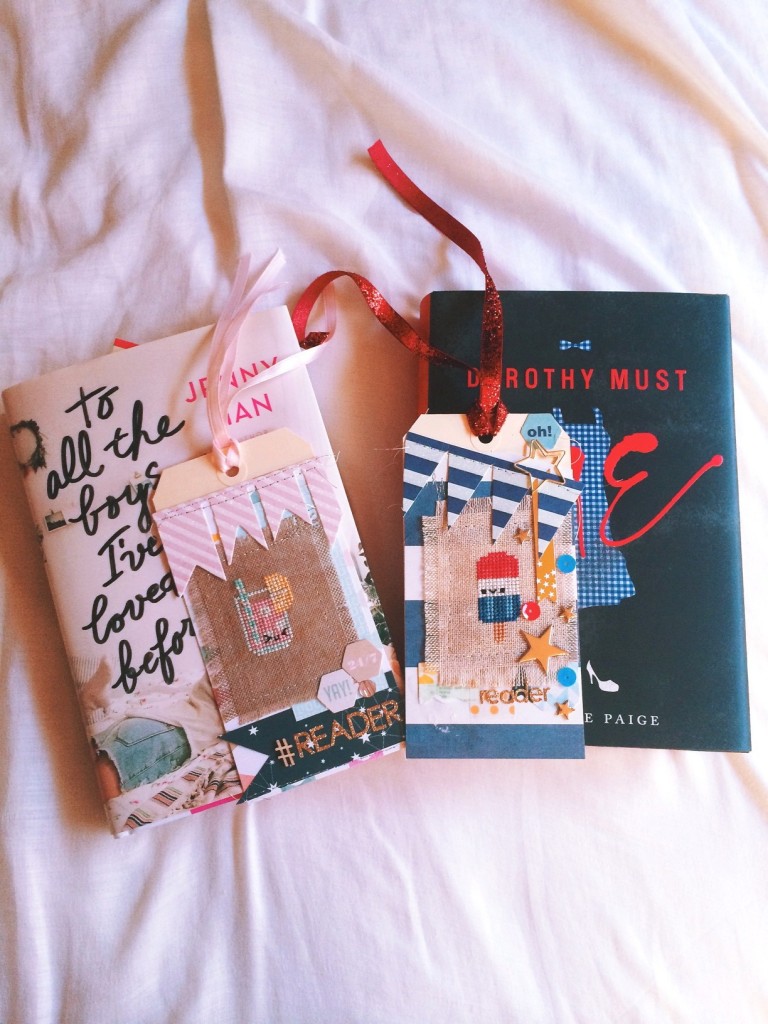 2014 is the Summer of the Book around here at Casa de Porkchop.
I'm just sitting over here, reading & obsessing over books. 24/7.
I want to visit my local bookstore that Saremy introduced me too and pick out books based solely on their covers, pretty much EVERYDAY.
I've become obsessed with taking my Studio Calico bits & bobs and making bookmarks with cross stitched pieces from our Summer Sampler. I think frappuccino is going to be next because it's adorable. I'm also slowly but surely working on sewing a book cover because my books keep getting smushed in my backpack.
Here is my summer reading bucket list:
Read a classic I've never read before! I started

Jane Eyre this morning and I bought a super pretty copy of Sense & Sensibility. 
Read more YA! Favorites have been: We Were Liars, Sinner, Ruin & Rising and These Broken Stars.
Tackle unfinished books! It's very, very, very rare for me to not see a book through. I was slagging along with the first Game of Thrones FOR TWO SUMMERS NOW and I can finally say not only did I finish it but I loved it!
Finish trilogies! I am the worst at loving the first two books in a series and being afraid the final book will make me hate the series so I just don't read it and then inevitably I get spoiled and super annoyed. Terrible right? But I'm also the girl who (spoiler alert!) once I saw Mary & Matthew get married, stopped watching Downton because to me- that was the perfect ending! I finally finished Hunger Games with Mockingjay (loved it) and Immortal Instruments with City of Fire (blah!). I have 3-4 more series that I have to finish up.
Read more physical books! This is a big one for me. I've owned a kindle since they started selling them and I *love* e-reading. But I do think a lot about indie vs amazon so I am buying more locally and supporting the library. Also, we are house hunting and I heard a rumor that Chop is going to help me build some bookshelves so clearly it's my job to buy more books ;)
I've been going back & forth about updating my blog this summer. Part of me wants to take the summer off and part of me feels like I shouldn't. We (The Pumpkins) have a ton of new patterns (and some are limited edition!) and have been super busy getting stuff ready for this winter so I feel like I have a LOT to say but at the same time, I don't want to sound like an ad 24/7!
In knitting news, I'm working on Zuzu's Petals in Madelinetosh DK- the color is Modern Fair Isle (it's the project that isn't a sock in these photos!) and it's pretty! One of my summer goals is to make a "fall wardrobe" of knit goods. I want to make a cowl, a shawl, a hat and a pair of mitts. I have until about November because that's when it starts to get cool-ish here. I'm just knitting away slowly but surely, a few rows here and a few rows there. It's nice!
Also, I find myself listening to this concert over & over through out my day. It's funny because I technically think of them as a winter band (do you do this? think of certain bands and albums for different seasons?!) but I just love listening to this! I also recently got the audio version of my favorite book, The Raven Boys and o m g. It's read by Will Patton and just fantastic, so if you are looking for a new audiobook, pick that one!
:):):)